Mini-Symposium: "Pavement Mechanics & Materials" to be Held May, 2016 at Vanderbilt University, USA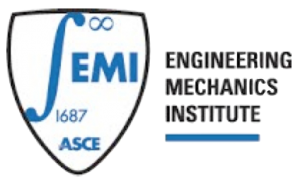 The Local Organizing Committee and the International Scientific Committee will host an American Society of Civil Engineers (ASCE) and Engineering Mechanics Institute (EMI) 2016 mini-symposium on "Pavement Mechanics and Materials" (EMI-MS-23). The 4-day symposium will be held May 22-25, 2016 at Vanderbilt University in Nashville, Tennessee, USA.
The objective of this symposium is to collect and disseminate state-of-the-art and new, emerging techniques and developments on pavement mechanics including characterization, modeling and simulation of pavements and pavement materials. The symposium is anticipated to have four to five sessions of presentations. with topics of interest to include, but not limited to:

Discrete and finite element modeling of the response of pavement materials

Performance models of flexible and rigid pavements

Modeling of vehicle-pavement interactions

Constitutive modeling and experimental characterization of pavement materials (asphalt binder, aggregates, asphalt mixes, cementitious materials and Portland cement concrete, unstabilized and stabilized bases, and subgrade soils)

Numerical response analysis of pavements under static and dynamic wheel loading and climatic conditions

Experimental measurements and modeling of permanent deformation, fatigue cracking, low temperature cracking and moisture damage in pavement layers

Microstructure characterization and micromechanics of asphalt concrete, cementitious materials, and Portland cement concrete

Artificial intelligence techniques and application for forward and backcalculation analyses of pavements
Abstract Submissions extended to October 31, 2015. For abstract submission and information, please go to: http://www.vanderbilt.edu/emipmc2016/abstract-submission.php.
For more information, please send an e-mail to: emipmc2016@vanderbilt.edu.
For the symposium website, please go to: http://www.vanderbilt.edu/emipmc2016/.
For the Vanderbilt University information, please go to: http://www.vanderbilt.edu/emipmc2016/.
For the symposium on the ISCP website "Events" page, please click here.