ACPA 52nd Annual Meeting to be Held December 1-4 in Bonita Springs, Florida, USA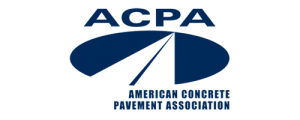 The American Concrete Pavement Association announces the 52nd ACPA Annual Meeting to be held December 1-4, 2015 at the Hyatt Regency in Bonita Springs, Florida, USA. The 52nd Annual Meeting theme is Makin' Concrete Cool!  It is a phrase that stands as a goal ACPA and its members hold for the concrete pavements they build! Program highlights include:
MEETINGS AND SOCIAL
From Tuesday through Wednesday morning, join ACPA members at task force meetings to further the association's strategic objectives. Opportunities for fellowship and networking will follow at the optional and Welcome Reception. Plus, there will be an exciting new program for spouses/guests, which including a hospitality hour.
CONCRETE PAVEMENT UNIVERSITY (CPU)
Running Thursday through Friday, CPU will feature construction project stories, interactive panel forums, and six breakout sessions featuring: mix optimization, achieving smoothness, innovations, joint sawing/sealing, troubleshooting, and dowel alignment. Plus, hands-on applications at the technology fair.
PAVING AWARDS BANQUET
On Friday evening, ACPA will honor the organizations and people involved in thirty-two award-winning projects from across the country. Following a reception and photo session, award recipients will formally be recognized at the 26th Annual Excellence in Concrete Pavement Awards Dinner and Banquet.
To register and for the 2015 ACPA Annual Meeting website, please go to: http://2015meeting.acpa.org/.
For the Preliminary Program in a printable PDF, please go to:
http://2015meeting.acpa.org/wp-content/uploads/2015/10/ACPA-52nd-Annual-Mtg-Main-Program.pdf.