Australia: Concrete 2017—28th Biennial Conference of the Concrete Institute of Australia—to be Held October 2017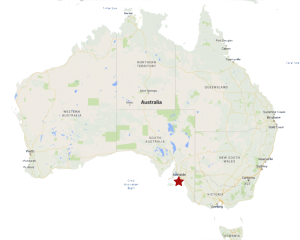 Professor Julie Mills and Associate Professor Rebecca Gravina-Conference Co-Chairs-Concrete 2017, announce that "Concrete 2017"—the "28th Biennial National Conference of the Concrete Institute of Australia" will be held October 22nd– 25th, 2017 at the Adelaide Convention Centre, in the beautiful city of Adelaide, South Australia. Concrete 2017 will be in conjunction with the 3rd International Congress on Durability of Concrete (ICDC)—an international forum for exchanging research results and displaying how concrete will continue to create durable buildings and structures for sustainable development in both local and global contexts.
Bringing together the premier national biennial conference and the Norwegian Concrete Institute hosts of ICDC, the Concrete 2017 Conference will focus on the theme "Advances in Concrete Materials and Structures". Sponsored by The Concrete Institute of Australia and The International Congress of Durability of Concrete (ICDC), the conference is dedicated to bringing together global leaders in the concrete industry, and will consider all aspects of concrete materials and structures – design, research, construction, maintenance and repair. Concrete 2017 will offer participants from around the world the opportunity to connect face to face and share innovative and interesting ideas from the latest advances in concrete materials to the design and construction of fascinating concrete structures.
The multidisciplinary theme of Concrete 2017 provides an excellent forum for networking and education, as well as an opportunity to meet and interact with engineers, scientists, researchers, academics, practitioners and professionals from Australia and overseas. This conference will provide ample opportunities for professional growth through attendance of technical sessions, participation in interactive forum discussions, or networking with friends and colleagues. There will also be opportunity to sample the delights of South Australia's world renowned food, wine and scenery before or after the conference.
For more information and the conference website, please go to: http://concrete2017.com.au.