Australia: Call for Abstracts: ASCP 4th Concrete Pavements Conference


The Conference Organizing Committee is pleased to announce that the Call for Conference Abstracts is now available for the 2017 Australian Society for Concrete Pavements (ASCP) 4th Concrete Pavements Conference, to be held on Monday July 17th and Tuesday July 18th, 2017 at the Mantra on Salt Beach, Kingscliff, NSW, Australia.
The Committee encourages all practitioners and stakeholders who are actively involved in facilitating improvements in the design, construction and quality of concrete pavements in Australia to submit an Abstract for the 2017 National Conference.
Conference Themes and Topics:
In addition to keynote and plenary session presentations, there will be 8 Conference streams, which will group presentations into specific themes. The final choice of Conference themes will depend on the nature of abstracts submitted.
The Committee anticipates and invites papers addressing design, construction, materials, equipment, project case studies and research related to concrete pavements:
Roads
Airfields
Ports
Heavy industrial
Rail/Light Rail
Rehabilitation—Including recycling of pavements or materials, and maintenance.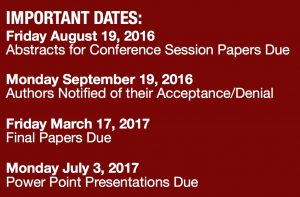 If you are interested in receiving the ASCP 4th Concrete Pavements Conference Sponsorship and Exhibition Prospectus, which will be made available in the coming months, please send your Expression of Interest vial e-mail to: mglasson@gemspl.com.au.
Please write 'Expression of Interest – 2017 ASCP Sponsorship and Exhibition Prospectus' in the subject line of the email, and provide your name, organization and contact details in the body of the email. Once the Prospectus becomes available, ASCP will be sure to send it out to all interested for consideration.
To view the guidelines and full listing of topics of interest to the Program Review Committee;
For the Abstract Guidelines and Submission;
and to download the Call for Abstracts PDF, please go to:
http://files.ctctcdn.com/820afe0a001/161b0239-e188-4a8e-a9c8-fa6fae182268.pdf.