ICH International Seminar on Construction & Rehabilitation of Concrete Pavement to be Held May 25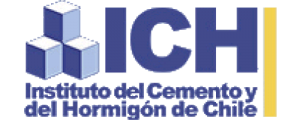 The Institute of Cement and Concrete of Chile (ICH) and ISCP will hold a one-day seminar on Monday, May 25  at the Hotel Neruda in Providencia, Santiago, Chile. The goal of the seminar is to provide a comprehensive look at the issues concerning construction practices for new and existing concrete pavements—with emphasis on the most critical issues during conservation and rehabilitation. It aims to address the various issues concerning global trends, as well as the approach to their practical, local applications. The principal speaker will be Robert Rodden, ISCP Executive Director.
The seminar is important for contractors, inspectors, consultants, government officials, and general practitioners in the fields of construction and paving projects in urban and interurban levels.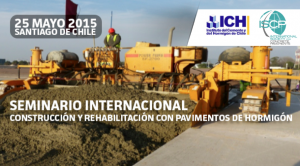 The program will include:
Pre-paving Considerations:

Subgrade and subbase construction
Concrete mixture design and analysis
Quality control
Concrete Pavement Operations:

Slipform and fixed form paving operations
Paving in cold climates and hot climates
Recommendations for texturing and curing
Requirements  for opening to traffic
Rehabilitation and repair of concrete pavements
Concrete overlays
International Paving Practice:

Works and international projects of paving concrete
Paving cases in Chile
Other Operations and Applications of Concrete Pavements:

Pervious concrete pavement
Roller compacted concrete pavement (RCC)
Innovations and Other Paving Project Issues:

Innovations in the construction of concrete pavements
Innovations in equipment
Notions of LCA and LCCA
Sustainability of concrete pavements
To register for the seminar, for the program and for the seminar website, please go to the ICH seminar website. For an English translation of the website, please click here.
For more information, please send an e-mail to: info@ich.cl.