CP Tech Center is HIRING an Associate Director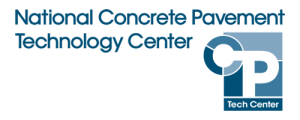 The National Concrete Pavement Technology Center is searching for an Associate Director. This is a full-time, ongoing position at Iowa State University in Ames, Iowa, USA. The salary will be determined commensurate with qualifications.
The application deadline is Wednesday, September 30.
The associate director will support the director in conducting executive-level activities that maintain and grow this high-profile, high-impact, national program. In addition to managing complex research and demonstration projects, he or she will cultivate ongoing partnerships and sponsorships; help secure a base level of funding for strategic initiatives related to the center's mission; and work closely with industry, state agencies, and the federal government to focus center initiatives on their strategic needs. The successful candidate will be well known, highly experienced, and respected within the national concrete pavement community.
For a full description of the position and to apply, please see the online position announcement here: https://www.iastatejobs.com/postings/13712.
For more information, please contact: Peter Taylor, Director-CP Tech Center
E-mail: ptaylor@iastate.edu   |   Phone: 515-294-9333
For more information about the CP Tech Center and its programming, please go to: www.cptechcenter.org.