Egypt: GeoMEast2017 International Conference: "Sustainable Civil Infrastructure: Innovative Infrastructure Geotechnology"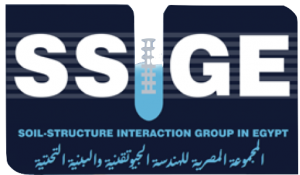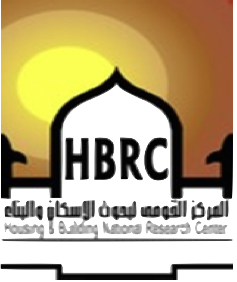 The GeoMEast2017 International Conference "Sustainable Civil Infrastructure: Innovative Infrastructure Geotechnology" will be held in Sharm Elsheikh, Egypt July 15 to 19, 2017. The GeoMEast SERIES is hosted by the Soil-Structure Interaction Group in Egypt (SSIGE) and the Egyptian Housing and Building National Research Center (HBRC), and supported by a number of leading international professional organizations. ISCP is one of 20 co-sponsors.
Recent rapid construction in Egypt has provided great opportunities for bridge, pavement, geotechnical, and tunnel engineers to use their knowledge and talents to solve many challenging problems involving highways, bridge structures, pavements, materials, ground improvements, slopes, excavations, dams, canals and tunnels with innovative solutions and cutting-edge technologies.
GeoMEast 2017 will provide a showcase for recent developments and advancements in design, construction, and safety Inspections of transportation infrastructures; and offer a forum to discuss and debate future directions for the 21st century. Conference topics cover a broad array of contemporary issues for professionals involved in bridge, pavement, Geomechanics, geo-environmental, geotechnical, geosciences, geophysics, tunnel, water structures, railway and emerging techniques for safety inspections. Attendees will have the opportunity to meet colleagues from all over the world for technical, scientific, and commercial discussions.
Submission of Abstracts will open in January, 2016. GeoMEast2017 will provide some awards such as: Best Paper, Best Presenter, Best Student Presenter, Industrial Project, and others. The proceedings of GeoMEast2017 will be published in Edited Books by Springer-DE, which will be indexed in EI and submitted for inclusion in ISI "Thomson Reuters". In addition, some journal special issues will be published in some prestigious journals from selected best papers of the conference. However, authors need to expand and include materials that are at least 50% different than the accepted papers in the proceedings.
Dr. Eng. Hany Farouk Shehata; CEO, SSIGE: http://ssige.org/17/Details.aspx.
Prof. Dr. Hisham K. Ameen; Chair of Geo-Inst., HBRC: http://ssige.org/41/Details.aspx.
For the GeoMEast2017 Conference website, Abstract Submission, Exhibitor information and more, please go to: http://www.geomeast2017.org/.
To view the event on the ISCP website, please click here.