Seoul, Korea: Concrete Pavements Seminar at 25th PIARC World Road Congress in November
The 25th PIARC World Road Congress was held in Seoul, Korea November 2-6, 2015 with the theme "Roads and Mobility—Creating New Value from Transport". There were 2,628 participants from 114 countries, including government officials, experts and business people from the road sector.
During the Congress, there was a Seminar on Concrete Pavements, organized by Mr. Seung-Hwan Han, Research Director of the Korea Expressway Corporation (KEC)-Research Institute, Pavement Research Division. Mr. Luc Rens, Managing Director-the European Concrete Pavement Association (EUPAVE), gave a presentation on the state of the art of Continuously Reinforced Concrete Pavement (CRCP) in Europe during the Concrete Pavements Seminar. The Seminar was attended by 45 people—engineers from the Ministry of Land, Infrastructure and Transport, the Korea Expressway Corporation, the Korea Institute of Civil Engineering and Building Technology, Korean Universities, and industry stakeholders.
For more information on the 25th World Road Congress, including papers, program, and more, please go to: http://www.piarcseoul2015.org/wrcs/.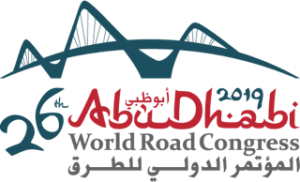 The 26th World Congress will take place in 4 years in Abu Dhabi, United Arab Emirates, October 6-10, 2019. For information on the next World Congress in Abu Dhabi, please go to: http://www.piarcabudhabi2019.org.
ISCP thanks EUPAVE for much of the content of this article.