United Kingdom: CALL FOR ABSTRACTS for the ERF "European Road Infrastructure Congress" for October 2016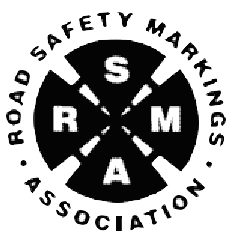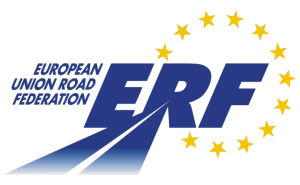 The European Union Road Federation (ERF), in partnership with the Road Safety Markings Association (RSMA), is pleased to announce the 1st edition of the European Road Infrastructure Congress. The Congress will be held October 18-20, 2016 at the Leeds Royal Armouries Museum, in Leeds, United Kingdom. The ERF European Road Infrastructure Congress announces a Call For Abstracts. The Congress will be structured along three overarching themes:
Delivery of Road Infrastructure
Nowadays, there is an overwhelming consensus that delivery and procurement models for road and its related equipment suffer from several shortcomings that put constraints on authorities' ability to purchase the services which provide the best value for money. At the same time, these models fail to give market players the appropriate incentives to innovate. As such, there is a need to explore new concepts and models for the delivery of a safe and sustainable infrastructure that will look, amongst others at six major concepts.
Safe Road Infrastructure
Europe is a leader in road safety. Yet, despite impressive reductions in road fatalities since 2001, recent data seems to suggest a significant slowdown in the decline rate, implying the need for a fresh push in order to ensure that the ambitious targets of the European Road Safety Programme are reached. Given that a safe road infrastructure is a sine qua non for safe transport system, this theme will explore the contribution of road infrastructure to different road safety policies and identify future challenges. Amongst other, the following themes will be explored.
Technology and adaptation
Technological changes both from the vehicle and infrastructure sector mean that the road of the future will differ significantly to what it is today. While there is a huge focus on road automation from a vehicle side, to-date, there has been very little attention paid to how road infrastructure can be adapted to ensure a smooth transition which will be characterised by the co-existence of both automated and conventional vehicles. In similar fashion, ITS is principally seen through the prism of V2V, V2I and I2V communication, yet it is clear that the availability of new digital tools and data will undoubtedly have a significant impact on the ability of road owners to manage their network on more efficient and intelligent manner. Last but not least, new infrastructure innovations such as energy absorbing infrastructure and modular concepts will inevitably have implications on how roads are constructed and maintained and may give road infrastructure an even more vital role to play as a vector for growth and jobs.
This First Congress will bring together policymakers, road authorities, academics, research laboratories and industry representatives from across the continent to exchange good practices and present new research finding so that as a sector we can improve the products, service and delivery on our road network.
For details of the themes to be explored and other information on the conference, please download the Congress PDF:
http://www.eupave.eu/documents/events/calender/erf-congress-2016-eric_details.pdf.
For information and a map of the Congress in the ISCP "Events" section, please go to:
https://www.concretepavements.org/event/european-road-infrastructure-congress/.
IMPORTANT DATES:
Call for abstracts: December 2015
Acceptance of abstracts and invitation for papers: February 2016
Acceptance of papers: April 2016
For questions and more information, please contact:
Konstandinos Diamandouros, Head of Office-ERF   |   E-mail:  k.diamandouros@erf.be
Kevin Robinson, Events and Communications Officer, Road Safety Marking Association   |   E-mail: krobinson@rsma.co.uk