ISCP Honorary Member Professor Willy Wilk Passes Away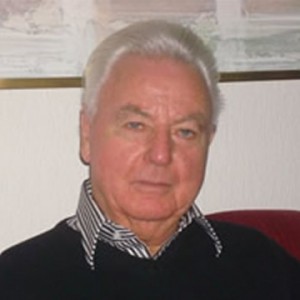 The Swiss Federal Institute of Technology(ETH) of Zürich, Switzerland sadly announces the passing of Professor Willy Wilk, on February 11, 2016, just shy of his 85th birthday. An Honorary Member of ISCP since 2008, Professor Wilk was born in Aarau, Switzerland, on July 11, 1931. He earned his Civil Engineering Diploma at the Swiss Federal Institute of Technology in Zurich, in 1963, and went on to complete his Master of Science degree in Structural Engineering. He began his professional career as a structural engineer for consulting companies dealing with pavements and bridges for highways and railways.
Professor Wilk was the Manager-Director of the TFB (Portland Cement Association of Switzerland) from1970-1994. He also served as the Technical Director of the enterprise Betonstrasse AG (i.e., Roads in Concrete, Inc.), which was formerly the Centre for Research, Development and Consulting in Concrete Technology—an arm of the Swiss Cement Industry that served as a concrete pavement technology reference for Switzerland and other European countries. During that time, he also served as a lecturer (1971 to 1986) for the Swiss Federal Institute of Technology, and then achieved the position of Honorary Professor in 1986, then became the Professor of Concrete Bridges and Pavements until his retirement from the institute in 1995.Professor Wilk made many important contributions to concrete paving technology. He was involved in many high-profile international projects involving the assessment of concrete pavement quality, analyses of the cracking behavior of concrete affected with alkali-silica reactivity, research leading to the restoration of historic viaducts and bridges, and many urban concrete highway and airfield pavement design and construction projects. He was a long-standing member of the The World Road Association (PIARC) Technical Committee on Concrete Roads (C-7), and made enormous contributions to the development of standards for concrete roads through his membership with the Switzerland Standardization office (VSS). In addition, he served as the Editor of the Swiss technical magazine "Routes en Béton" ("Concrete Roads") for several years, which helped to disseminate good practices for concrete road design and construction in Europe.
Prof. Wilk devoted his professional life to concrete technology—with special regards to concrete for airfields and highway. His contributions to the development of Swiss and European standards for concrete materials and designs, his enthusiasm as a professor, and his involvement in many international highway and airfield design and construction projects have made a significant impact in Switzerland, throughout Europe, and around the world.
To read Professor Wilk's ISCP Honorary Member Biography, please go to: https://www.concretepavements.org/team/professor-willy-wilk/.