ISCP Member, First Person Outside USA to Serve as ACPA Chapter/State Chairman, Shares His Goals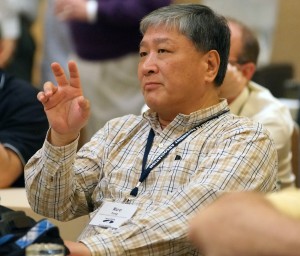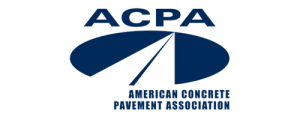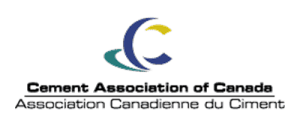 ISCP Member, Rico Fung, P.E., Director, Markets & Technical Affairs, Cement Association of Canada-Toronto (CAC) (ISCP Organizational Member), has a clear path mapped out for the ACPA-affiliated Chapter/States during his tenure as the 2015 Chairman of the ACPA National Chapter/State Committee. Fung has already charted a course that is unique for two reasons: He is the first person outside the United States and the first person working for a national organization-CAC, to serve as ACPA Chapter/State Chairman. The latter is the result of a unique affiliation agreement that affords the CAC the full access, rights and privileges of the ACPA-affiliated Chapter/State paving organization. "I'm honored to be the Chair, and very enthusiastic," Fung said, adding, that he sees one of his roles as "looking out for the interest of all the Chapter/States. This is their committee, and I am here to serve them."
He outlined a full slate of top priority short-term major initiatives and issues:
As Chapter/State Committee Chair, his "foremost goal is to grow the market, to move the needle in the marketplace".
Passage of a well-funded, multi-year Federal-aid highway bill. He would like the Chapter/States to have the resources necessary to raise awareness with elected officials about "how important this bill is to the highway infrastructure, the economy, and the survival of the industry".
Reinforce technical leadership—both at the national and local levels. Fung said, "Without ACPA National's technical support, we will not be able to do that. The goal is to leverage national expertise and resources to assist local technical experts in their service to contractors and other members, as well as with state and local agency/owners."
Foster closer working relationships with the National Ready Mixed Concrete Association and Portland Cement Association, while also "involving the MIT Sustainability Hub to leverage the knowledge they have developed to help us move the needle in the marketplace."
His goal is building consensus—stating that one of the best ways to bridge differences is to reach out to people to understand their concerns and get their input. Fung desires to increase participation through conference calls and face-to-face meetings, and getting people to engage. "There are four things I try to keep in mind in professional life." he said. "The list includes being credible; being knowledgeable; being persistent and never giving up; and being a good listener. I don't always practice it, but I try to be a good listener, and I'm still working on this one," he said with a laugh.
To read the entire article on Rico Fung's goals and visions, please go to:
http://www.acpa.org/chapterchair0315/.